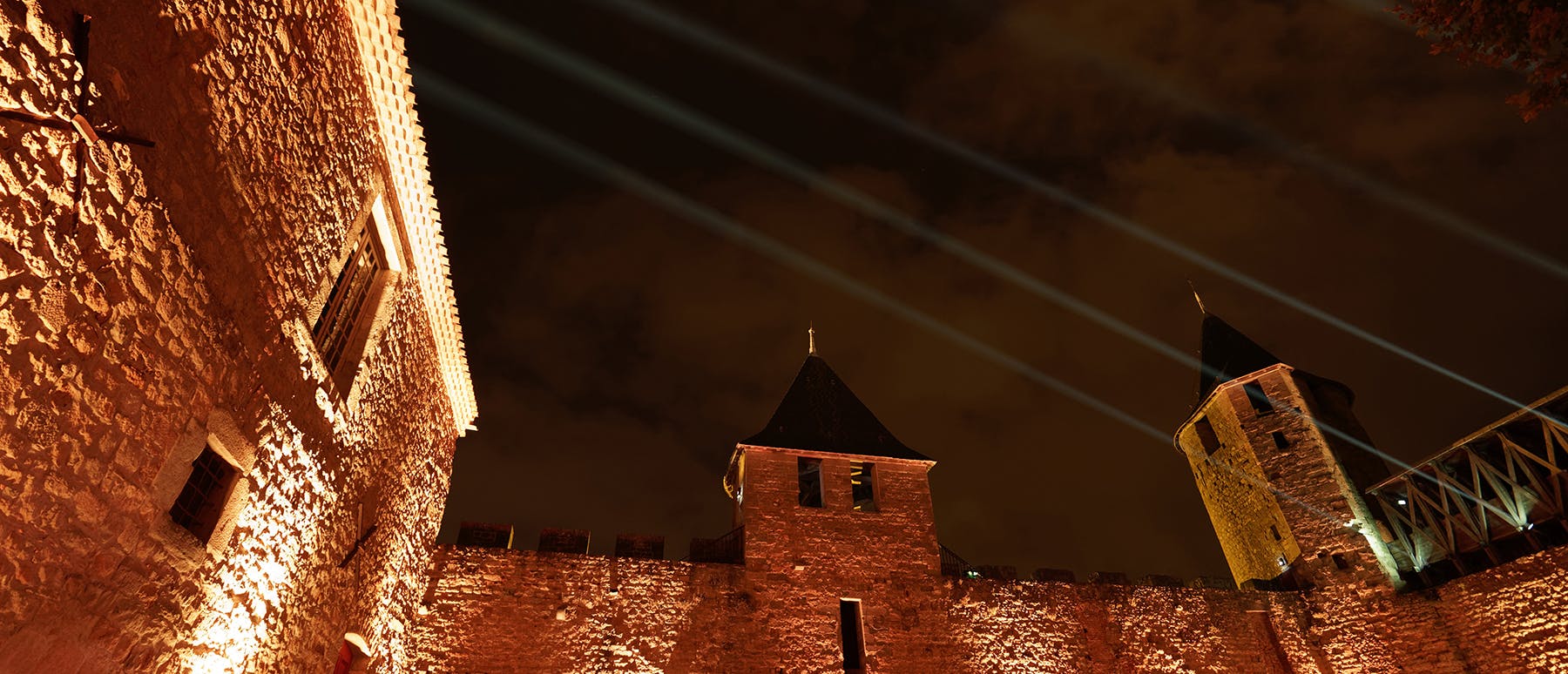 Practical information
Where and when?
Find out here all the information required to prepare your visit.
Practical conditions
From 7pm, admire the landscapes, the Castle and the mountains in the distance; from 9:30pm, rediscover the ramparts and the towers, illuminated and magnified by spectacular colour and texture effects. Whenever you come, you will be immersed in a playful and audacious sound stroll that will make you discover the history of the city in a brand new way.
The visit is for all ages. For security reasons, strollers cannot be stored nor brought along on the course.
The course is not recommended for people with reduce mobility, and is unfortunably not accessible to people in wheelchair, because of the many stairs of the ramparts.
Dogs are not allowed inside the castle.

Contact us
Communication & Marketing
06 44 19 13 08
(for professionals only)
President
François Nicolas
Press officer
Camille Bouyé
06 44 19 13 08
(for journalists only)